September is the month of Autumn, my birthday and fantastic new books releases. Here's a few that are really tickling my fancy this month.
Empire of Storms (Throne of Glass #5) – Sarah J. Maas
September 6th 2016
I'm certain the majority of the book community are looking forward to the release of this book and I personally am super excited. I desperately need more Aelin in my life.
The long path to the throne has only just begun for Aelin Galathynius. Loyalties have been broken and bought, friends have been lost and gained, and those who possess magic find themselves at odds with those don't.
As the kingdoms of Erilea fracture around her, enemies must become allies if Aelin is to keep those she loves from falling to the dark forces poised to claim her world. With war looming on all horizons, the only chance for salvation lies in a desperate quest that may mark the end of everything Aelin holds dear.
Aelin's journey from assassin to queen has entranced millions across the globe, and this fifth installment will leave fans breathless. Will Aelin succeed in keeping her world from splintering, or will it all come crashing down?
Crooked Kingdoms (Six of Crows #2) – Leigh Bardugo
September 27th 2016
I haven't read the first book in this series but it at the top of my TBR list with having heard so many great things about it and I know that everyone who has read it has completely adored it.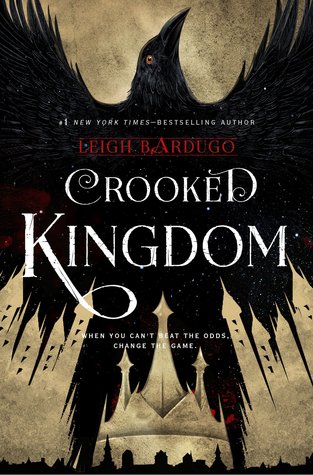 Kaz Brekker and his crew have just pulled off a heist so daring even they didn't think they'd survive. But instead of divvying up a fat reward, they're right back to fighting for their lives. Double-crossed and left crippled by the kidnapping of a valuable team member, the crew is low on resources, allies, and hope. As powerful forces from around the world descend on Ketterdam to root out the secrets of the dangerous drug known as jurda parem, old rivals and new enemies emerge to challenge Kaz's cunning and test the team's fragile loyalties. A war will be waged on the city's dark and twisting streets―a battle for revenge and redemption that will decide the fate of magic in the Grisha world.
Stealing Snow (Stealing Snow #1) – Danielle Paige
September 20th 2016
I've read Danielle's other series Dorothy Must Die and adored it, so you can understand why I'm so thrilled about this new series, in addition to it looking like an incredible series!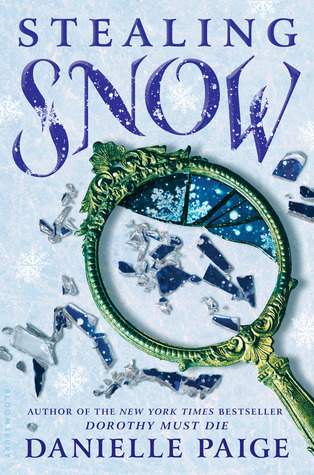 Seventeen-year-old Snow has spent the majority of her life within the walls of the Whittaker Institute, a high security mental hospital in upstate New York. Deep down, she knows she's not crazy and doesn't belong there. When she meets a mysterious, handsome new orderly and dreams about a strange twisted tree she realizes she must escape and figure out who she really is.
Using her trusting friend Bale as a distraction, Snow breaks free and races into the nearby woods. Suddenly, everything isn't what it seems, the line between reality and fantasy begins to blur, and she finds herself in icy Algid–her true home–with witches, thieves, and a strangely alluring boy named Kai, none of whom she's sure she can trust. As secret after secret is revealed, Snow discovers that she is on the run from a royal lineage she's destined to inherit, a father more powerful and ruthless than she could have imagined, and choices of the heart that could change the fate of everything…including Snow's return to the world she once knew.
This breathtaking first volume begins the story of how Snow becomes a villain, a queen, and ultimately a hero.
Three Dark Crowns (Three Dark Crowns #1) – Kendare Blake
September 20th 2016
I've never read anything by Kendare before, but this book seems like it's going to be one I'm going to enjoy a lot. It's a fantasy, a battle and holds a lot of potential. I can't wait to get my hands on it.
Fans of acclaimed author Kendare Blake's Anna Dressed in Bloodwill devour her latest novel, a dark and inventive fantasy about three sisters who must fight to the death to become queen. 
In every generation on the island of Fennbirn, a set of triplets is born: three queens, all equal heirs to the crown and each possessor of a coveted magic. Mirabella is a fierce elemental, able to spark hungry flames or vicious storms at the snap of her fingers. Katharine is a poisoner, one who can ingest the deadliest poisons without so much as a stomachache. Arsinoe, a naturalist, is said to have the ability to bloom the reddest rose and control the fiercest of lions.
But becoming the Queen Crowned isn't solely a matter of royal birth. Each sister has to fight for it. And it's not just a game of win or lose…it's life or death. The night the sisters turn sixteen, the battle begins.
The last queen standing gets the crown. 
The Fever Code (The Maze Runner #0.6) – James Dashner
September 27th 2016
The Maze Runner has been one of my favourite series since I read it several years back, so I was thrilled to find out that there is going to be another addition to the series, unveiling everything behind WICKED and reading more about the lovely Thomas.
Once there was a world's end.
The forests burned, the lakes and rivers dried up, and the oceans swelled.
Then came a plague, and fever spread across the globe. Families died, violence reigned, and man killed man.
Next came WICKED, who were looking for an answer. And then they found the perfect boy.
The boy's name was Thomas, and Thomas built a maze.
Now there are secrets.
There are lies.
And there are loyalties history could never have foreseen.
This is the story of that boy, Thomas, and how he built a maze that only he could tear down.
All will be revealed.
A prequel to the worldwide Maze Runner phenomenon, The Fever Code is the book that holds all the answers. How did WICKED find the Gladers? Who are Group B? And what side are Thomas and Teresa really on? Lies will be exposed. Secrets will be uncovered. Loyalties will be proven. Fans will never see the truth coming.
Are there any books that you are excited for being released this year? Let me know!