2016 was a great year for books, we had many releases – stand alones and sequels to series – and I can only imagine that 2017 is going to bring even more! There are many books that I'm really looking forward to in the new year and I sincerely hope I get around to reading them all as I must admit that there are plenty of books I was looking forward to reading this year and they're currently just sitting on my shelf shouting for me. Oops. However, lets stop rambling and get onto my most anticipated reads of 2017.
A Court of Wings and Ruin (A Court of Thorns and Roses #3) by Sarah J. Maas – May 2nd
Feyre has returned to the Spring Court, determined to gather information on Tamlin's maneuverings and the invading king threatening to bring Prythian to its knees. But to do so she must play a deadly game of deceit-and one slip may spell doom not only for Feyre, but for her world as well.
As war bears down upon them all, Feyre must decide who to trust amongst the dazzling and lethal High Lords-and hunt for allies in unexpected places.
In this thrilling third book in the #1 New York Times bestselling series from Sarah J. Maas, the earth will be painted red as mighty armies grapple for power over the one thing that could destroy them all.
Like most people I follow on the internet, this book is highly anticipated by all. Although there are some problems with this series such as lack of diversity and misrepresentation, I can't help but get engrossed in this series and the characters. I will be diving to the book store when book is released and devouring it in one sitting. I can't wait.
Throne of Glass 6 (Title yet to be announced) by Sarah J. Maas – September 5th
We don't know anything about this book yet but I still equally excited about it. Like her other books, Sarah finds a way of keeping you interested whether that be through brilliant characters or gripping storylines, and like above I will be reading this book like I've never read before!
Lord of Shadows (The Dark Artifices #2) by Cassandra Clare – May 23rd
Emma Carstairs has finally avenged her parents. She thought she'd be at peace. But she is anything but calm. Torn between her desire for her parabatai Julian and her desire to protect him from the brutal consequences of parabatai relationships, she has begun dating his brother, Mark. But Mark has spent the past five years trapped in Faerie; can he ever truly be a Shadowhunter again?
And the faerie courts are not silent. The Unseelie King is tired of the Cold Peace, and will no longer concede to the Shadowhunters' demands. Caught between the demands of faerie and the laws of the Clave, Emma, Julian, and Mark must find a way to come together to defend everything they hold dear—before it's too late.
I must confess I am yet still to read Lady Midnight which is the first book in this series. However, I have read all of Cassandra's previous books and loved them lots so I no doubt will love these books greatly also.
Carve the Mark (Untitled Duology #2) by Veronica Roth – January 7th
On a planet where violence and vengeance rule, in a galaxy where some are favored by fate, everyone develops a currentgift, a unique power meant to shape the future. While most benefit from their currentgifts, Akos and Cyra do not—their gifts make them vulnerable to others' control. Can they reclaim their gifts, their fates, and their lives, and reset the balance of power in this world?
Cyra is the sister of the brutal tyrant who rules the Shotet people. Cyra's currentgift gives her pain and power—something her brother exploits, using her to torture his enemies. But Cyra is much more than just a blade in her brother's hand: she is resilient, quick on her feet, and smarter than he knows.
Akos is from the peace-loving nation of Thuvhe, and his loyalty to his family is limitless. Though protected by his unusual currentgift, once Akos and his brother are captured by enemy Shotet soldiers, Akos is desperate to get his brother out alive—no matter what the cost. When Akos is thrust into Cyra's world, the enmity between their countries and families seems insurmountable. They must decide to help each other to survive—or to destroy one another.
Now this is a book I am really looking forward to reading. I'm currently really enjoying anything science fiction, and with the knowledge that Veronica Roth is a brilliant writer this book is going to be perfect for me right now. I have high hopes for this duology and am hopeful that I will love it as much as the Divergent  series. And the best part is, is that I don't have long to wait at all!
Caraval by Stephanie Garber – January 31st
Scarlett has never left the tiny island where she and her beloved sister, Tella, live with their powerful, and cruel, father. Now Scarlett's father has arranged a marriage for her, and Scarlett thinks her dreams of seeing Caraval, the far-away, once-a-year performance where the audience participates in the show, are over.
But this year, Scarlett's long-dreamt of invitation finally arrives. With the help of a mysterious sailor, Tella whisks Scarlett away to the show. Only, as soon as they arrive, Tella is kidnapped by Caraval's mastermind organizer, Legend. It turns out that this season's Caraval revolves around Tella, and whoever finds her first is the winner.
Scarlett has been told that everything that happens during Caraval is only an elaborate performance. But she nevertheless becomes enmeshed in a game of love, heartbreak, and magic with the other players in the game. And whether Caraval is real or not, she must find Tella before the five nights of the game are over, a dangerous domino effect of consequences is set off, and her sister disappears forever.
This book screams mystery, adventure and rebellion to me and I love it. It seems like a book that is right up my street and I'm really looking forward to seeing if it lives up to my expectations. I'm only going to meet Stephanie Garber in February which I'm super looking forward to, so I hope to gain extra insight on this book after that.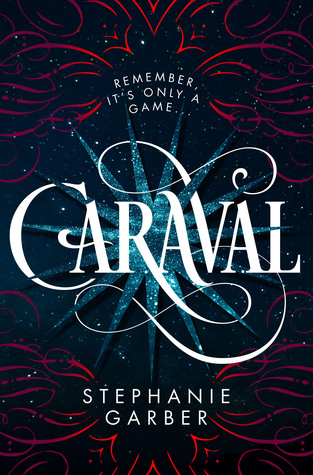 The Edge of Everything by Jeff Giles – January 31s
It's been a shattering year for seventeen-year-old Zoe, who's still reeling from her father's shockingly sudden death in a caving accident and her neighbors' mysterious disappearance from their own home. Then on a terrifying sub-zero, blizzardy night in Montana, she and her brother are brutally attacked in a cabin in the woods–only to be rescued by a mysterious bounty hunter they call X.
X is no ordinary bounty hunter. He is from a hell called the Lowlands, sent to claim the soul of Zoe's evil attacker and others like him. Forbidden to reveal himself to anyone other than his victims, X casts aside the Lowlands' rules for Zoe. As X and Zoe learn more about their different worlds, they begin to question the past, their fate, and their future. But escaping the Lowlands and the ties that bind X might mean the ultimate sacrifice for both of them. 
I read Demon Road by Derek Landy last year (which I am yet to still read the sequel of and it's killing me) and I completely loved it. This book reminds of that so much and I just know that I'm going to love it, and the main character has the same name as me so that's always a plus.
The Hate U Give by Angie Thomas – February 28th
Sixteen-year-old Starr lives in two worlds: the poor neighbourhood where she was born and raised and her posh high school in the suburbs. The uneasy balance between them is shattered when Starr is the only witness to the fatal shooting of her unarmed best friend, Khalil, by a police officer. Now what Starr says could destroy her community. It could also get her killed. Inspired by the Black Lives Matter movement, this is a powerful and gripping YA novel about one girl's struggle for justice.
One of my reading goals for 2017 is to read for diverse and different books to which I usually read which is science fiction and fantasy. When I stumbled across this book I thought it very interesting and covers lots of important issues in today's society that aren't found frequently in popular fiction so I'm really looking forward to reading this.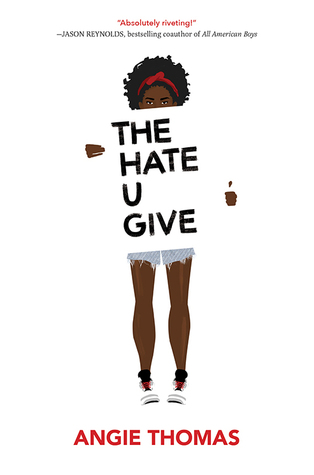 Into the Water by Paula Hawkins – May 2nd
A single mother turns up dead at the bottom of the river that runs through town. Earlier in the summer, a vulnerable teenage girl met the same fate. They are not the first women lost to these dark waters, but their deaths disturb the river and its history, dredging up secrets long submerged.
Left behind is a lonely fifteen-year-old girl. Parentless and friendless, she now finds herself in the care of her mother's sister, a fearful stranger who has been dragged back to the place she deliberately ran from—a place to which she vowed she'd never return.
With the same propulsive writing and acute understanding of human instincts that captivated millions of readers around the world in her explosive debut thriller, The Girl on the Train, Paula Hawkins delivers an urgent, twisting, deeply satisfying read that hinges on the deceptiveness of emotion and memory, as well as the devastating ways that the past can reach a long arm into the present.
Beware a calm surface—you never know what lies beneath.
Several months ago I finished the very popular Girl on the Train by Paula Hawkins, and oh my goodness was it a brilliant book. Never have I read a book that gripped me as much as this one did and I'm thrilled that Paula has brought out another book, which I believe will be as equally as amazing as her previous novel.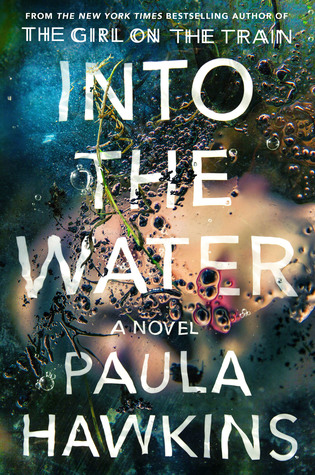 There are so many other books that are being released in 2017 that I'm super looking forward, but these books are the one's that stand  out to me the most and I'm most excited about. I believe 2017 will be a good year so books and will bring us all much joy. What books are you most looking forward to? Let me know.
Also HAPPY NEW YEAR to everyone everywhere whether you're in the future of the past, I hope 2017 brings you good health and lots of adventures.