First of all I would like to thanks Book Dragon 1017 for tagging me, I do love doing tags but I never get to do them, so thank you very much!
The Rules:
Credit the bada Drew @The Tattooed Book Geek as the creator of the tag, either use the created tag name graphic or create your own and link back to his blog
Answer the questions
Tag as many people as you want
What is your favourite genre?
Who is your favourite author from that genre?
Sarah J. Maas for Fantasy
Marissa Meyer for Science Fiction
What is it about that genre that keeps pulling you back?
Since I can remember, fantasy and science fiction have always been my most loved genres. There are definitely other genres that I thoroughly enjoy also such as contemporary's (but I don't have a favourite author that is why I didn't list it above). These genre's have always been a way for me to escape the trudges and struggles of everyday life and completely get away from it all, to another planet, time or dimension.
Furthermore, to put it simply, I just really enjoy them as I find them the most fascinating and exciting and am always eager to read them as each one is different from the next and it's brilliant being able to go on so many different adventures from the comfort of your own bed.
Science fiction is also a great love of mine as I have always been fascinated with the great unknown and the universe, so reading these kinds of books is such a perfect way for me to discover the unknown and venture out on so many adventures.
Both of these genre's make me feel so much happiness and warmth inside that it's hard not to love them.
What is the book that started your love for your favourite genre?
For fantasy:
I've always been a lover of fantasy, but the series that got me really into the fantasy genre was The Mortal Instruments by Cassandra Clare. This series opened a whole new door for me and made me realise just how much I enjoyed reading fantasy novels.
For Science Ficiton:
Although The Lunar Chronicles by Marissa Meyer is my absolute number 1 series ever, I must say that it was The 5th Wave by Rick Yancey is what really got me to love this genre. Prior to this book I hadn't really read anything regarding Aliens or anything of this sort, so it really changed my perspective of this genre and began my ever-growing obsession with it.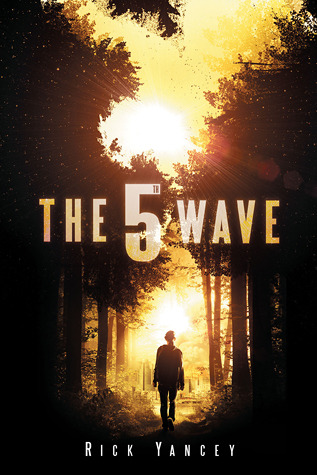 If you had to recommend at least one book from your favourite genre to a non-reader/someone looking to start reading from that genre, what book would you choose and why? 
For fantasy I would have to go for Harry Potter – aka the most loved series by everyone in the world.
For science fiction I would say The Lunar Chronicles by Marissa Meyer because for me it's just pure gold and I love it.
Why do you read?
Is that even a question? I think the most pressing question here is why doesn't everyone read? It is the by far most entertaining thing ever, you get to experience things you would never do in the real world and go on adventures that aren't even possible.
If you're ever feeling an emotion that isn't happy, reading is a gateway to escape the troubles of everyday life and escape to somewhere completely different and unexpected. For me reading is simply magical.
I Tag:
And of course anyone else who wants to do this tag!