Hello and welcome to my April TBR (to be read). I am currently on a break from university and despite having lots and lots of work to do, I am hoping to read as many books as possible to make up for my lack of books read currently this year! I only read 2 books in March, those being: The Auctor Trilogy by T.R. Wolf (I did a review for this book if you're interested click here) and Trumpet by Jackie Kay. So as you can see, not a lot of reading was done that month. HOWEVER, I do now have 3 weeks off so I plan to reduce my TBR pile by a somewhat significant amount but I'm not promising anything because I am hopeless.
But, here is what I'm planning to read this month:
The Mime Order and The Song Rising by Samantha Shannon
2017 was the year I discovered The Bone Season series and now I am adamant to finish it because I absolutely love it. I've actually already finished The Mime Order and am over 60% of the way through The Song Rising  so I'm already off to a pretty good start this month, I'm shocked by myself! If you haven't read this series yet I would highly recommend it as it is all kinds of fantastic. (I won't post synopsis' as spoilers)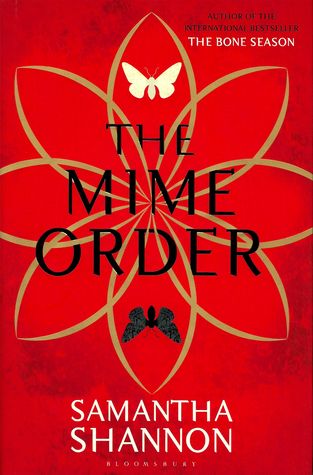 Heartless by Marissa Meyer
If you didn't know The Lunar Chronicles by Marissa Meyer is one of my most beloved series and when this book was released I was super pumped to read it and I STILL HAVEN'T READ IT! So, I am going to get straight on it when I have finished my current read and hopefully fly through it and love it as much as I have loved Marissa's previous books. Goodreads synopsis is here
Gemina by Amie Kaufman and Jay Kristoff
Again, another sequel which I have been dying to finish but still haven't due to life and university. Gemina in the sequel to the fantastic Illuminae (Goodreads summary here) and is the most unique book I have ever read. They are both written not in your standard words on a page but written through emails and letters and such fun stuff like that giving you a whole new experience to reading. I love it!
Red Queen by Victoria Aveyard
This book has been sitting on my shelf for well over a year now and I've just not got around to reading it! My mum has recently just finished the series (well, what there is of it) and she keeps going on about how much she loves it and the protagonist is her favourite protagonist ever and so on, so now I'm like even more eager to read it as we have very similar taste in books and I just know I'm going to love it!
Goodreads summary here.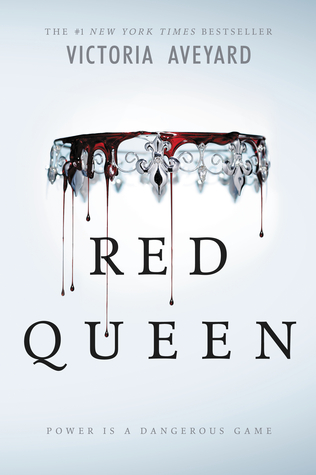 So there we have it my April TBR. Unlike my previous TBR's where I've finished like one book on the list, I'm feeling pretty confident that I'll succeed in my goals as I am currently in the mood to just read and read and yes, you guessed it, read.
What books are you planning on reading this month? Let me know in the comments and we can have a good old chit chat!
Thanks again,
Zoe.