Hello! It's that time of the month again where I complain about how much I've failed at reading a decent amount of books and lie to myself about the books I am going to read in the upcoming month!
June Wrap-up
I read a total of 3 books in June, which isn't too bad for me considering I'm usually the worst person ever at everything. Each book I very much enjoyed though and wrote reviews for 2 of them, so all things considering I have done pretty alright there haven't I?? The 3 books I read are:
Flame in the Mist by Reneé Ahdieh
I absolutely adored this book and loved how empowering and different it was to other popular YA novels as it showed that a woman does not need a man to become strong and powerful woman and that you shouldn't let anyone try and make you be someone you are not! I wrote a full review of this book (which can be found here) where I express my love for it and go on a tangent about YA novels, society and women. I'd say it is a very good review!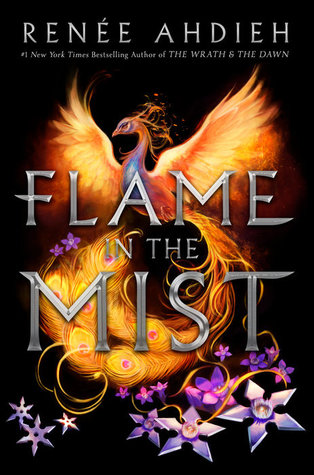 When Dimple Met Rishi by Sandhya Menon
I also bloody loved this book. There has been a lot of hype surrounding this book so I was somewhat skeptical about reading it, but when I received a copy of the book via NetGalley (thank you) I decided to go in head first and luckily I didn't drown because it was great! Again, it is a novel about women and society and stupid white privileged idiots which I went on a full rant about in my review I did for it (you can find that here), but honestly it is such an enjoyable read, perfect for sitting in the garden and getting lost in.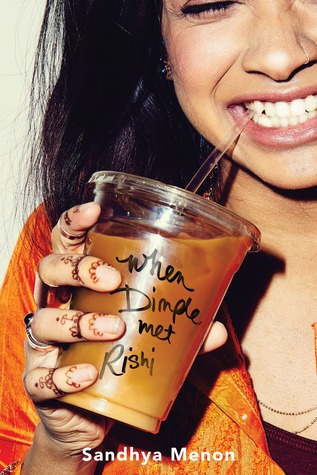 A Gathering of Shadows by V.E Schwab
The final book I read in June was by the Queen herself, V.E Schwab. I'm not even embarrassed to admit that I have fallen completely in love with Victoria and every single thing she writes, she is just so amazing. I don't think I've enjoyed a series this much in several years – it has such brilliant writing, a brilliant plot and extremely lovable characters that you just want to squeeze. I honestly can not get enough of this series and this author!
July TBR
Unlike previous months where I set out to read copious amounts of books, where deep down I know I'm definitely not going to be reading. This month I am actually going to set myself a reachable goal of 3 books, just like last month. Those books are:
A Conjuring of Light by V.E Schwab
Of course I'm going to be reading this, because after reading its predecessor 'A Gathering of Shadows' I'd be pretty silly not to as that was some ending I tell you. I'm so excited to read it, I couldn't even begin to explain, but am also deeply saddened as its the last book in the series and I really desperately don't want it to end. But alas, all good things must come to an end – lets hope its a good end!
Nevernight by Jay Kristoff
I've been meaning to read this book for absolutely ages but just haven't. I have no excuses. But this month I am determined to do so as all I've heard is great things and I know that Jay is a superb writer so what could possibly go wrong? I've already read the first chapter and so far it is surprisingly very interesting so I can not wait to delve into it further and discover what lurks inside its pages.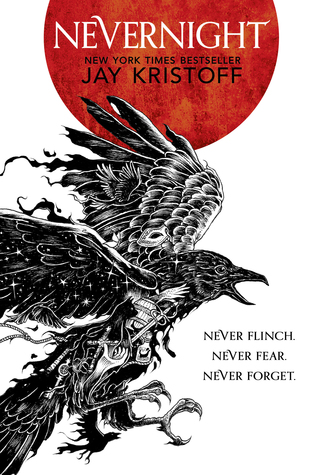 This Savage Song by V.E Schwab
What is this? Another V.E Schwab book? Why yes it is because as I said previously she is queen, and queens deserve all their books to be read. I am also meeting Victoria on August 2nd so obviously I need to have read all of her books by then so I can bask in all of her greatness. I've also heard so many great things about this book and read a couple of chapters. It's not quite 'A Darker Shade of Magic' yet but who knows it may be pleasantly surprising, and I know Victoria would never let us down!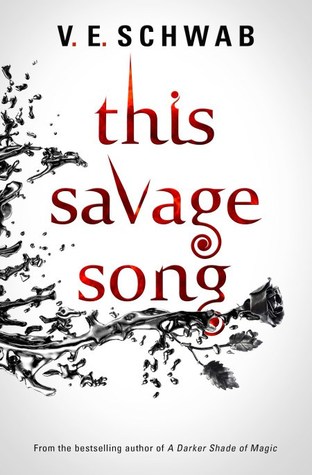 So there we have it! All of the books I read in June and books I plan (but probably won't who am I kidding) on reading in July. There isn't too many but that is because for once in my life I actually have plans throughout this month – I know shocker – so won't really have that much time to read. I have 2 trips to London, one of them being YALC (I'm going on the Sunday so if you're there hit me up, I'm with my mum as I have no friends and she'll literally be killing me), I have extra work (I am basically a movie star), camping for my dogs birthday and a wedding! Who knew I could be so busy because I certainly did not. I am shocked!
Anyhow, I hope you are all having a wonderful day and get lots of reading done this month and none of them are bad!
Thanks for listening/reading,
Zoe