Autumn/Fall aka my most beloved time of the year! There is nothing I love more than sitting in on a cold, rainy autumn day, snuggled up with a good book and a hot chocolate. If Instagram is anything to go by, I think it's safe to say that a significant amount of other  people (a solid 90%) are also really loving this beautiful change in season. Personally, I really enjoy reading fantasy books in autumn, I don't know what it is but I simply can't get truly 'into' them any other time of the year.
Todays post is going to be about books that I recommend you pick up during this marvelous season which is autumn.
The Night Circus by Erin Morgenstern 
I, myself am yet to finish reading this book but if I'm being honest the reason why I haven't yet finished it is due to the fact that I simply started it at the wrong time. I started it in the spring and I just couldn't get into it properly as I was never in the right mood. From what I've read it is very dark and eerie, which doesn't go well with bright sunny days and warmth in my opinion, so I would 100% recommend reading this in autumn when the setting is much more fitting.
Goodreads link: https://www.goodreads.com/book/show/9361589-the-night-circus?ac=1&from_search=true
The Mortal Instruments by Cassandra Clare
I started and finished this full series in the months of autumn and winter and it was perfect! For me it's all about the setting, and New York when it's rainy and miserable is the perfect setting for any autumn read. Additionally, due to the extensive size of this series/books you will never run out and will hopefully last you the full cold, rainy autumn months! This series also has a lot of supernatural creatures such as demons, werewolves, vampires etc, so it perfect for darker nights and Halloween – it really gets you in the mood!
Goodreads link: https://www.goodreads.com/book/show/256683.City_of_Bones?ac=1&from_search=true
A Court of Thorns and Roses by Sarah J. Maas
This book is set mainly in the woods and a place called the Spring Court (you can imagine what it's like there), so is the perfect mix for those people who are somewhat looking forward to the cold autumn months, but are also reminiscent about the spring days past. If you are craving more spring, but are also acceptant of the cold nights looming over head, then this is the perfect book for you. Not only does it have a good plot line and characters, it is also somewhat dark and will definitely grip you. Also, if you didn't know it is also a Beauty and the Beast retelling, so what more could you want?
Goodreads link: https://www.goodreads.com/book/show/16096824-a-court-of-thorns-and-roses?ac=1&from_search=true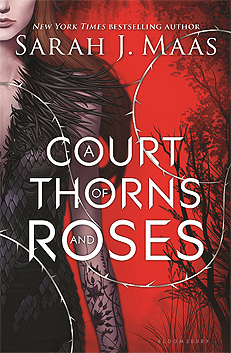 A Darker Shade of Magic by V.E. Shwab
Of course this book was going to make an appearance, as it is my one true love. For me, nothing shouts autumn more than rainy, windy, cold and dull London especially when there are three of them! I'd recommend this book anytime of the year as I love it, but I would particularly recommend reading it in the months of autumn. It's the perfect setting for it with outstanding writing, world-building and characters, as well as taking you on copious amounts of adventure without having to leave the comforts of your chunky warm blankets and bed! Recommend all day every day!
Goodreads link: https://www.goodreads.com/book/show/22055262-a-darker-shade-of-magic?ac=1&from_search=true
Sherlock Holmes by Arthur Conan Doyle
Again, another one of my favourites. I'm pretty sure everyone knows about Sherlock Holmes and the great man that he is, so why wouldn't you want to read about his adventures? Just like A Darker Shade of Magic, it is set in gloomy, yet charming London in the late 1800s (my personal favourite period) and is full of so much charm and character and is such a stable and loveable autumn read. To make it even better, there are tonnes of stories about Sherlock Holmes and his adventures, so you are well set for the whole season!
Goodreads link: https://www.goodreads.com/book/show/3590.The_Adventures_of_Sherlock_Holmes?ac=1&from_search=true
And there we have it, my autumn book recommendations! You may have noticed a trend – the fact that I love fantasy novels with a dull and dreary setting but I honestly think they're the best type of books to read in the fall, I don't know what it is they're just perfect for it!
Let me know, what are your favourite books to read in autumn?
See you again soon,
Zoe