Hello and welcome to my April book haul! A little late this month but better late than never, am I right? This month I've lots and lots of university work to do and have been mega stressed, so of course I dealt with that stress by buying books. I'm going to be honest and say there is quite a few, not too many (because of course you can never have too many books) but still a considerable amount by my standards! Now, less of the rambling and more of the books!
Bone Witch by Rin Chupeco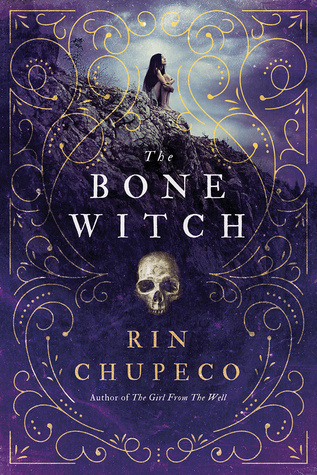 As soon as I read the synopsis for this book I just had to have it (cliché but who cares). Magic and fantasy are my two favourite things in books and this one is seemingly beaming with it, and I know for a fact I am definitely going to devour it once I get started!
Goodreads Page: https://www.goodreads.com/book/show/30095464-the-bone-witch?from_search=true
The Young Elites by Marie Lu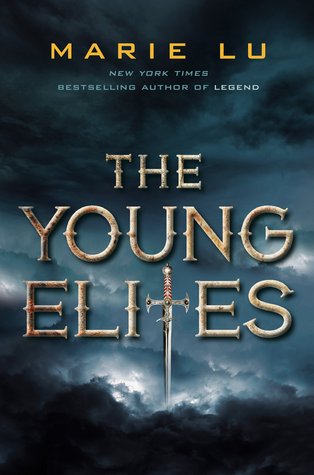 It was actually my mum who wanted to read this book so I bought it for her because I am the best daughter in the whole of England, but I am 100% going to read this also as I love me a good dystopian novel and I haven't read barely enough that I would have liked to; and Marie Lu is supposedly meant to be a fantastic author, so I'm very excited to see what her writing style is like!
Goodreads Page: https://www.goodreads.com/book/show/20821111-the-young-elites?ac=1&from_search=true
The Secret Garden by Frances Hodgson Burnett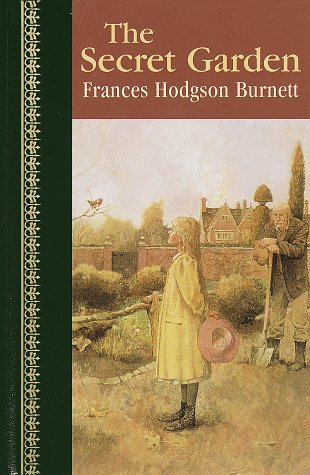 The film to this movie was my most beloved growing up, so I thought it was high time I actually read the book, so I bought it, naturally. I'm currently reading this and it is everything I had wanted it to be. The writing is beautiful and is the ultimate spring read; I'm so glad I made the decision to start reading it!
Goodreads Page: https://www.goodreads.com/book/show/2998.The_Secret_Garden?ac=1&from_search=true
Given to the Sea by Mindy McGinnis
I received this book in my April Fairyloot box and it sounds very interesting. I had never heard of this book prior to getting it in my box, but it is definitely something that I would choose to pick up myself. It's not at the top of my most anticipated reads on my TBR but still I want to read it.
Side note: there will be an unboxing for the Fairyloot April box sometime in the next few days so keep your eyes out, because this box was fantastic! (If you're from the future, well then hello and here is the link for the unboxing)
Goodreads Page: https://www.goodreads.com/book/show/25314447-given-to-the-sea?ac=1&from_search=true
The Hate U Give by Angie Thomas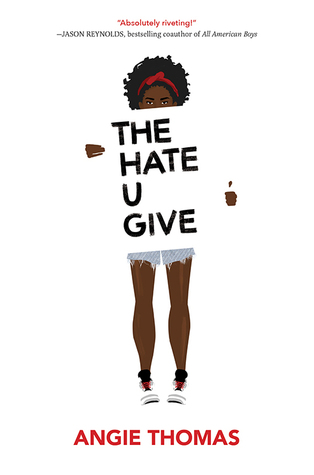 This book is literally the most anticipated and appreciated book on the whole of this book haul. If you have never heard of this book then where have you been for the past several months!? It is beyond beautiful and inspiring and would recommend it to anyone!
Book Review: https://abooktasia.wordpress.com/2017/04/19/book-review-the-hate-u-give-by-angie-thomas/
Goodreads Page: https://www.goodreads.com/book/show/32075671-the-hate-u-give?ac=1&from_search=true
A Gathering of Shadows and A Conjuring of Light by V.E. Schwab
I recently read the first book in this series – 'A Darker Shade of Magic' – after hearing about it so much on bookstagram and Twitter and it was fantastic! So naturally I had to pick up the other two books in the series. Schwab is a fantastic author who can build and build worlds and characters and kick ass whilst doing it, she is such a fantastic author!
Goodreads Page (Darker Shade of Magic): https://www.goodreads.com/book/show/22055262-a-darker-shade-of-magic?ac=1&from_search=true
Gilded Cage by Vic James
I didn't initially set out to buy this book but whilst picking up the next two books in the 'Darker Shade of Magic' trilogy, a guy who worked in my local Waterstones recommend it to me, so I obviously couldn't say no. He said that the cover doesn't do it justice, so this just peaked my interest even more as I love a good surprise. Of course it is fantasy so I am already 100% into it and it does seem like a very interesting book, so I'm super pumped to start reading it!
Goodreads Page: https://www.goodreads.com/book/show/30258320-gilded-cage?ac=1&from_search=true
Red Sister by Mark Lawrence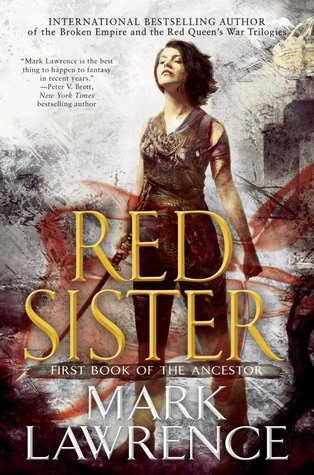 Currently I am really in the mood for reading some really high fantasy stuff and really want to broaden my reading to more adult stuff (do not fear YA is still my number 1) and this book just seemed perfect! It sounds super bad ass and I'm already in love with it and I haven't even started reading it yet!
Goodreads Page: https://www.goodreads.com/book/show/25895524-red-sister?ac=1&from_search=true
The Final Empire by Brandon Sanderson
Of course I need more than one adult high fantasy novel and every time I go to look for some, this author is always shouting my name. He has so many books that it was hard to choose but I finally decided upon 'The Mistborn' series because it looks like it is going to be a fantastic book! To further to excitement they are also pretty chunky and there is loads of them. I literally can not wait to immerse myself into this world.
Goodreads Page: https://www.goodreads.com/book/show/6547258-the-final-empire
Dreamwalkers by James Oswald
Again, another book which I bought for my mum but am obviously going to be reading myself. And of course it is a fantasy. I'm not too sure what this book is about but I'm pretty sure it contains something about dragons so I can just begin to imagine how interesting it is going to be.
Goodreads Page: https://www.goodreads.com/book/show/13614501-dreamwalker
Yellow Brick War and End of Oz by Danielle Paige
These are the third and fourth book in the 'Dorothy Must Die' series. I read the first two books several years ago but for some reason never picked up the next books, but fear not because now I have (obviously). I really enjoyed the first 2 books in this series as retellings are my favourite things ever to read (this is a Wizard of Oz retelling if you didn't already know), and Danielle writes it wonderfully! I seriously can not wait to get back into this series.
Goodreads Page (Dorothy Must Die): https://www.goodreads.com/book/show/18053060-dorothy-must-die?ac=1&from_search=true
Ebooks
I don't usually buy many Ebooks (although I do have a kindle) as I much prefer physical copies, but I got all 3 of these books for 99p! 99P!! Now that is a bargain no one can refuse and they're perfect for long road trips or travelling if you can't be bothered to lug big heavy books around.
Wintersong by S. Jae-Jones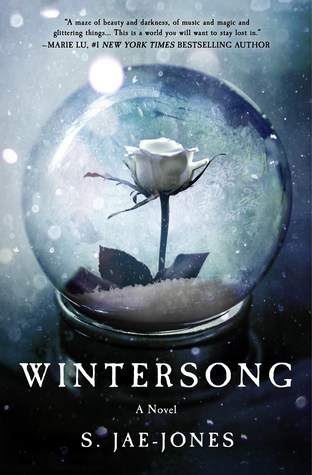 This book has been super hyped about on Instagram but for some reason I didn't really get it as to me it's just literally just Labyrinth (the movie) in book form and I just didn't get it, as it's not necessarily a retelling to me, more like a telling of that classic. However, I thought I'd buy it and maybe give it a go sometime, who knows I may actually enjoy it.
Goodreads Page: https://www.goodreads.com/book/show/24763621-wintersong?ac=1&from_search=true
Obsidian by Jennifer L. Armentrout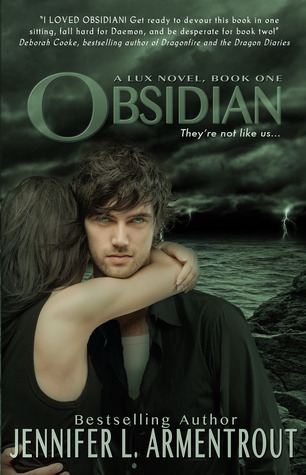 All I've heard about this book is that it is like Twilight but with aliens and that everyone seems to absolutely adore it, so when I saw it for 99p I couldn't let it go. I'm not the biggest fan of Twilight but I do have a soft spot for teenage drama, especially if it involves some sort of supernatural element. I will be definitely be reading this book sometime this summer and I hope it lives up to my expectations.
Goodreads Page: https://www.goodreads.com/book/show/12578077-obsidian?ac=1&from_search=true
Angelfall by Susan Ee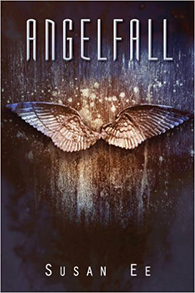 Again, don't really know much about this book but I've heard many good things about it and it was on sale so why not. Not really high on my books to read pile, but still something I would like to read some time in the future.
Goodreads Page: https://www.goodreads.com/book/show/15863832-angelfall?ac=1&from_search=true
So there we have it (finally) all of the books I purchased in April. This has probably got to be my biggest book haul to date and has made me realise that I think I have a slight problem when it comes to buying extensive amounts of books.
The majority of these books will most likely feature in my upcoming wrap ups because I'm super eager to read them all!
I almost forgot! Not a book but still super exciting! I recieved my ACOWAR pre-order map a couple of days ago and it is beautiful!!! I'm so glad I decided to pre-order the book so I could get this map, despite neither of the two books I have pre-ordered are going to arrive on the release day which is both frustrating and devastating! But look at the map (and part of my kindle library)!
I hope you all have a lovely day/night,
Zoe!